Who We Are
In our rawest form we are online marketers who want to teach others to be the best marketers that they can be either online or offline.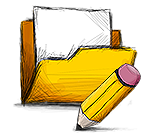 A Difference...
Our products are all tested for their application to the marketplace now. We are always looking for what's working now in the marketplace and pride ourselves in bringing you the best of the best.
Welcome to the Zirga Group Website!
It only feels different because it is different